"Let not your heart be troubled; you believe in God, believe also in Me." John 14:1
With COVID-19 going around, the world has become understandably anxious. Every day, we hear the latest statistics, we go to the grocery store and the shelves are bare, schools are closed, restaurants are take-out only, and we're all working from home (if you still have a job, that is). Some are in isolation or even lockdown while many others are self-quarantining.
It is, indeed, a very anxious time in history.
Which is why it's so very important to remember who God is.
He is Sovereign.
Isaiah 40:23, "Who brings princes to nothing and makes the rulers of the earth as emptiness."
2 Chronicles 20:6, "O Lord, God of our fathers, are you not God in heaven? You rule over all the kingdoms of the nations. In Your hand are power and might so that none is able to withstand You."
He is Fully in Control
Proverbs 16:9, "The heart of man plans his way, but the Lord establishes his steps."
Psalm 115:3, "Our God is in the heavens. He does all that He pleases."
He is Unchanging
Hebrews 13:8, "Jesus Christ is the same yesterday and today and forever."
James 1:17, "Every good and perfect gift is from above, coming down from the Father of the heavenly lights, who does not change like shifting shadows."
Numbers 23:19, "God is not human, that he should lie, not a human being that he should change his mind. Does He speak and then not act? Does He promise and not fulfill?"
He is Faithful
Deuteronomy 7:9, "Know therefore that the LORD your God is God, the faithful God who keeps covenant and steadfast love with those who love him and keep his commandments, to a thousand generations."
2 Thessalonians 3:3, "The Lord is faithful, who will establish you and guard you from the evil one."
Psalms 119:90, "Your faithfulness endures to all generations; You have established the earth, and it stands fast."
Hebrews 10:23, "Let us hold fast the confession of our hope without wavering, for He who promised is faithful."
Matthew 28:20, "And lo, I am with you always, even to the end of the age."
He is Compassionate
Lamentations 3:22-23, "The LORD'S lovingkindness indeed never ceases, for His compassions never fail. They are new every morning. Great is Your faithfulness."
Exodus 34:6, "Then the LORD passed by in front of him and proclaimed, 'The LORD, the LORD God, compassionate and gracious, slow to anger, and abounding in lovingkindness and truth.'"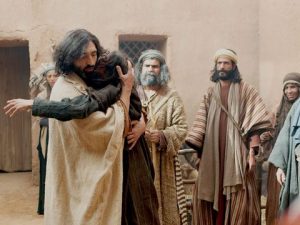 Be Anxious for Nothing
Nothing surprises our God, not even rampant viruses sweeping across the world. He knows exactly what's going on, and He already has His plan in motion. Those of us who are in Him should never feel worried or afraid when we remember this fact.
Philippians 4:6-7, "Be anxious for nothing, but in everything by prayer and supplication, with thanksgiving, let your requests be made known to God; and the peace of God, which surpasses all understanding, will guard your hearts and minds through Christ Jesus."
Matthew 6:27, "And who of you by being worried can add a single hour to his life?"
John 14:1, ""Do not let your heart be troubled; you believe in God, believe also in Me."
Deuteronomy 31:6, "Be strong and courageous. Do not be afraid or terrified because of them, for the LORD your God goes with you; he will never leave you nor forsake you."
We can take comfort in knowing God is faithful to a thousand generations. He cares for us, and He promises to never forsake us. His great atoning sacrifice on the cross proves it.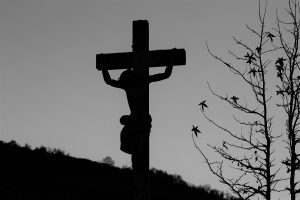 Quarantining and social distancing is not fun. Finding a lack of home essentials such as toilet paper can be concerning. Being homebound can feel claustrophobic. All of It can feel overwhelming and make us feel anxious. I encourage you to keep your eyes on God today and remember the great love He has for you.
Be encouraged, my friend. The whole world seems to have gone mad, but our never-changing, faithful God remains.
Psalm 23
"The LORD is my shepherd.
I shall not want.
He makes me lie down in green pastures.
He leads me beside the still waters.
He restores my soul.
He leads me in the paths of righteousness for His name's sake.
Yea, though I walk through the valley of the shadow of death, I will fear no evil;
For You are with me.
Your rod and Your staff, they comfort me.
You prepare a table before in the presence of my enemies.
You anoint my head with oil.
My cup runs over.
Surely goodness and mercy shall follow me all the days of my life,
And I will dwell in the house of the LORD forever."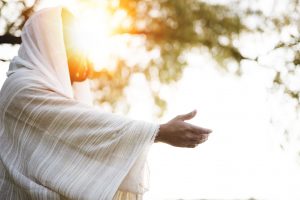 Further Reading
To learn more about what the staff and rod mean in Psalm 23 and how they apply in all troubling situations, click here.
Please follow and like us: