I swear I'm not making this up. The first time I ever laid eyes on my husband I was absolutely in love with him. I mean, head over heels, gah-gah about him. My mother used to tease me about my craziness for him. I guess it was pretty obvious. And the truth is that I'm still gah-gah nutso over him even after 16 years together. He's an awesome husband and a great dad!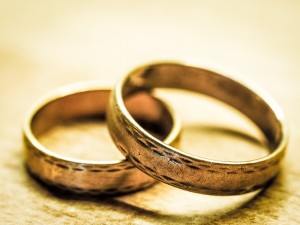 He has just one itty bitty, teeny tiny problem. As wonderful of a guy as he is, he just doesn't possess the genetic makeup that propels someone to keep his house clean. He's not the sort of guy who takes it upon himself to vacuum, or clean bathtubs, or do laundry, or anything at all. He made for a good bachelor, actually. But one thing he does do around the house- and with consistency- is help wash dishes. And it's a big help, especially when you're having to keep up with a party of five three times a day.
But when it's my turn to wash the dinner dishes, I notice that he never loads the dishwasher the way I would want it. I usually (and silently) ask myself, "Why did he put that there? That's not where it goes!" He probably wonders the same thing about me.
Of course, I've never confronted him about his obvious inability to load the dishwasher right (tongue firmly in cheek). But it has made me recognize that this same sort of little problem occurs between other couples too and not just mine. Whether it's how to scramble eggs, or if the toilet seat should be up or down, or how to make up the bed in the morning, one spouse sometimes insists that their way is better.
Where does this stubbornness come from? Sometimes it's taught by our parents and we mimic what we grew up with. Sometimes it's just an inherent trait that seems to have been a part of you since you were born (any A-type personalities out there?). And sometimes it's both.
Regardless of the what's and why's, I believe that challenges in a relationship can all boil down to five key areas that I consider the be the pillars of a great marriage: respect, being a help mate, unity, love, and, above all, communication. Let's take them one at a time starting with respect. I'll cover the other four areas in future articles.
Respect can have two different emphases depending on if you're the husband or wife (or boyfriend or girlfriend). Respect is always extremely important no matter who you are. But it happens differently between the sexes it seems. There's a great book written by Gary D. Chapman called "The 5 Love Languages: The Secret To Love That Lasts" that talks about this. He provides a great bottom line. It's really simple. Ready for it? Here it is.
Men want to be respected first, then everything else comes after it. Women, on the other hand, want love first, then respect comes second (a very close second in my opinion).
In Ephesians 5:22, 25, 28, the apostle Paul lays out the plain truth about marriage. He addresses the women first in verse 22 by saying,
"Wives, submit to your husband as to the Lord."
I've heard so many people take this verse out of context and think that the Bible commands wives to be subservient to their husbands, even thinking that it obligates them to allow abuse. Let's be completely clear…that is not what Paul is saying. Rather, he's telling the wives to show proper respect to their husbands because he is the head of the household. Then three verses later he addresses the husbands:
"Husbands, love your wives just as Christ also loved the church and gave Himself for her….husbands ought to love their own wives as their own bodies, he who loves his wife loves himself."
Husbands are clearly commanded to love, honor, and respect their wives just as Jesus loves them.
The essence of what Paul is saying here is that wives should love their husbands just as they love Christ. With that same kind of love. Because in the family the husband is meant to be symbolic of Christ and the wife is the church. We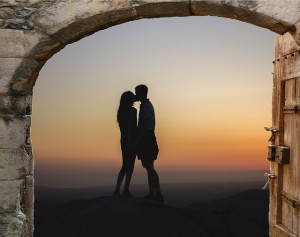 know Christ adores His church as evidenced by His death on the cross for us. And so the church should honor Him with respect and love in return. Sounds fair.
It's the same in marriages. To do this shows proper respect for each other according to how the Father prescribes it. The Lord will most certainly bless the marriage as both spouses grow and mature together.
But what if you don't feel respected by your spouse? Should you just chuck it all and stay rooted in bitterness and disappointment? Wait for him or her to make the first move? Absolutely not. Every spouse is called to respect the other even if it's not easy. Any time a relationship is experiencing challenging times, the first step toward healing and growth always has to begin with you. If you are a wife, show respect for your husband's interests, his time, his concerns, and his daily needs. If you're a husband, then show respectful affection and attention, both physical and emotional, to your wife so she feels welcomed and accepted by you.
Mutual respect is the foundation of any relationship. It shows commitment, patience, and a desire to make the marriage work no matter what. If you start there, the years you go through together will be a lot more bearable as you face future hills and valleys.
And chances are good you'll even agree on how to load the dishwasher.
Further Reading
John Piper is a highly respected pastor who has been leading men and women to Christ for many years. His website, Desiring God, is rich in wisdom told through short devotionals and books. Read here to find out what he has to say about respect and love within the marriage bonds.
Please follow and like us: