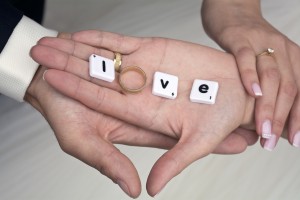 The Beatles once sang "all you need is love." And there are so many other songs that seem to say the same thing. Wouldn't it be great if it were true? But as many of you know, it takes more than just love to have a successful marriage. In my previous articles, we've talked about respect, being a helper, being unified, and lots of hard work to persevere through difficult times. Still, love is the probably the most basic factor.
There have been many marriages in history that were more based on lust than love. The current rate of divorce proves this. But when it comes to Christian marriages, God commands us to love because it is the most important attribute in any relationship. "We love Him because He first loved us." 1 John 4:19.
At many weddings, before the marriage is official, the writings of the apostle Paul from 1 Corinthians 13:4-8 is often recited. You may almost know it by heart. It goes like this:
"Love is patient. Love is kind. Loves does not envy. Love does not boast. Love is not proud. It is not rude. It does not only look out for its own interests. It does not easily get angry. It keeps no record of wrongs. Love is not happy with evil, but rejoices in the truth. It always protects. It always trusts. It always hopes. It never gives up. Love never fails."
Take a closer look at this list that Paul makes. It's like a checklist, or a check-up, whether you've been married six months or 50+ years. How does your marriage compare with the Word of God?
Now, we all know we're human and are by no way perfect. Only God is perfect. So how can we check off the items on the list that we struggle with? Because if you're like me you truly love your spouse, and you truly want to put a mark next to each and every item, right? "Yep, got that, and that, and that one too." But sometimes we fall short.
No matter the circumstances, I believe that God can keep love alive in our marriages every single day if we put Him in the center of our relationship, our families, and our homes. He is able, amen? But maybe some of us still fear that it's not possible.
And They Call It Puppy Love
So why should we be fearful that the puppy love we once had would ever fade away or that we'll never get it back? For some folks, they would say that that's normal. And maybe to some degree it is. But read what John has to say about it in 1 John 4:18:
"There is no fear in love, for perfect love casts out fear because fear involves torment."
John says that love can be perfect because it can cast out fear. To me, this means that the puppy love can be revived and recaptured. We don't have to be afraid that it's gone forever. But maybe you're in a more difficult place right now.
Has torment weaved itself into your marriage? Has stress or something else taken over your closeness with your husband or wife? Sure, it happens from time to time. I know that personally. But because of God's amazingly powerful love for us and His strength within us, we can hold on to our puppy love even through the most difficult of times. I've seen this in action in my own marriage and I can absolutely tell you it's true.
Without Love There Is Nothing
If you look in The Strongest NIV Exhaustive Concordance and look up the topic of love in the Bible, you'd better your microscope out to see all the tiny print that goes on for about six legal-sized pages in three columns. Love is mentioned so many times, there's no way to count it all. It's obviously extremely important. In the New Testament, the apostle Paul talks about it almost as much as Jesus. He has this to say in 1 Corinthians 13:1:
"Though I speak with the tongues of men and of angels, but have not love, I have become a sounding brass or a clanging cymbal. And though I have the gift of prophecy and understand all mysteries and all knowledge, and I have all faith so that I could move mountains, but have not love, I am nothing. And though I give all my goods to feed the poor, and though I give my body to be burned, but have not love, it profits me nothing."
It doesn't matter what you have or what you give or what you do. If you don't have love, you have nothing. Absolutely nothing. A loveless marriage is not what God wants for you. He wants us reaching out to our spouse and proclaiming the truth of what He intended marriage to be like.
No, love isn't all you need, but it's a huge cornerstone in your marriage. No matter how long you've been married, God can sustain you and even help you reclaim the warm fuzzies you had when you first laid eyes on your husband or wife. Consider asking the Holy Spirit to bring revival and a refreshment in your marriage. Ask Him to give you new eyes if necessary toward your spouse. God is able to restore the butterflies you once had. He is able to do exceedingly and abundantly all you could hope or imagine.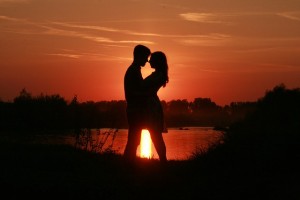 Concerning The Beatles and Paul McCartney in particular, maybe some people have had enough of silly love songs. But I say bring it on! Whatever it takes, let's let God fill us with it every day.
Please follow and like us: