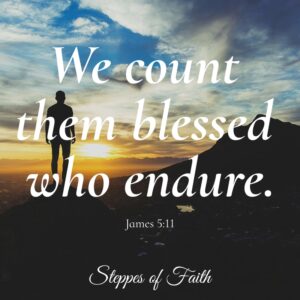 "We count them blessed who endure." James 5:11
In Part One, we explored what the first four Beatitudes in Matthew 5 mean. Jesus gave us these Beatitudes, the building blocks of the Christian faith. As a quick review, the first four Beatitudes concerned being poor in spirit, mourning over sin, becoming meek, and seeking God's righteousness in every situation.
Once we recognize the sin in our lives and the world (Beatitude #1), mourn over it enough to accept salvation (#2), then clothe ourselves in humility and grace (#3) and eagerly seek God's righteousness every day (#4), we are ready to apply Beatitudes 5, 6, and 7 to our lives.
But Jesus cautions us in Beatitude 8, then He goes on to give us two more essential instructions.
Today in Part Two, we discover the final four Beatitudes, how they build on the first four Beatitudes and the importance of applying all of them to our daily lives.
Beatitudes in Action
Beatitude #5 – Be Merciful
"Blessed are the merciful, for they shall obtain mercy." (v7)
This Beatitude's meaning is pretty obvious. All mercy comes from God, and He calls us to be merciful as He is.
Jesus brings up this point again a few verses later in Matthew 6:14-15.
"For if you forgive men their trespasses, your heavenly Father will also forgive you. But if you do not forgive men their trespasses, neither will your Father forgive your trespasses."
Forgiveness of sin is available to everyone from the Father, and so He expects us to forgive others in the same manner. But we need to be clear here. It's not the same forgiveness as when we first accept Jesus as our Lord and Savior. It's not about our deliverance from worldly corruption through Jesus' atoning sacrifice. The mercy Jesus is speaking of here is more of a day-to-day sort as we deal with daily issues of sin. So, if we can't forgive others of daily sins, Jesus says the Father will also withhold it.
James addresses this in James 2:13, where he says, "For judgment is without mercy to the one who has shown no mercy. Mercy triumphs over judgment."
Someone who has no mercy for others has no obvious relationship with God and will receive the punishment of eternal life in hell. But if someone is characteristically merciful, they are ready for and without fear of God's judgment knowing they have given mercy just as the Father does.
This Beatitude was a radical idea for its time. Showing mercy and compassion was (and still is in many cases) largely an afterthought. But Jesus challenges us to be forthright in mercy knowing that the Father has already given it to us.
Centuries earlier, the prophet Micah gave this command to the people long before Jesus came to the earth. His words are still relevant today.
"And what does the Lord require of you but to do justly, to love mercy, and to walk humbly with your God." Micah 6:8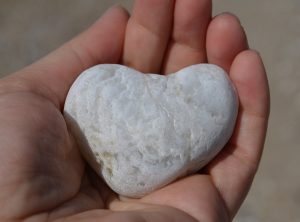 Beatitude #6- The Pure in Heart
"Blessed are the pure in heart, for they shall see God." (v8)
The Pharisees often practiced and preached that the cleansing of one's body is ritually required to see the kingdom of heaven. But Jesus makes the point that it is more important to have a pure heart than to have a pure body because a pure heart will produce pure lives.
Jesus says these words not just as a matter of faith, but as a matter of fact that the pure in heart will personally experience the glory of heaven one day when we stand in front of the Lord face to face.
"They shall see His face, and His name shall be on their foreheads." Revelation 22:4
Beatitude #7- The Peacemakers
"Blessed are the peacemakers, for they shall be called sons of God." (v9)
Jesus is plainly telling us we should all seek peace in every situation with the promise we will be called sons of God. A few verses later in Matthew 5:44-45, He explains how to do this. Then, He repeats His promise.
"But I say to you, love your enemies, bless those who curse you, do good to those who hate you, and pray for those who spitefully use you and persecute you, that you may be sons of your Father in heaven."
Paul's letter to the Romans also emphasizes the importance of peace.
"If it is possible, as much as depends on you, live peaceably with all men… 'If your enemy is hungry, feed him. If he is thirsty, give him a drink; for in so doing, you will heap coals of fire on his head.' Do not be overcome by evil but overcome evil with good."
The peace Jesus is talking about isn't just peace with others or the world. It's also about the peace we experience when we have a relationship with Him. His peace in us allows us to extend it to others. It's why we can pray for our enemies, bless those who curse us, and do good even when nobody else is. The ultimate result is the fruition of who we truly are—the sons and daughters of God.
Cautioning the Saints
Beatitude #8 – The Persecuted
"Blessed are those who are persecuted for righteousness' sake, for theirs is the kingdom of heaven." (v10)
Jesus recognizes we may be persecuted if we daily apply Beatitudes 5, 6, and 7. The world doesn't know how to respond to such a great level of love and will often reject it just as Jesus was rejected. But the promise is the same as it was for the poor in spirit—theirs will be the kingdom of heaven. Though we are persecuted, we are greatly blessed, which Jesus explains in verses 11 and 12 of Matthew 5.
"Blessed are you when they revile and persecute you and say all kinds of evil against you falsely for My sake. Rejoice and be exceedingly glad, for great is your reward in heaven."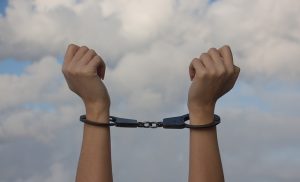 Being a teacher of Christianity wasn't very easy and often caused violent protests (or even death) in first-century Israel. Yet both apostles James and Peter continued to preach the importance of continuing in the Lord even when we are persecuted for our faith because we know God will bless it.
"Indeed, we count them blessed who endure. You have heard of the perseverance of Job and seen the end intended by the Lord—that the Lord is very compassionate and merciful." James 5:11
"If you are reproached for the name of Christ, blessed are you, for the Spirit of glory and of God rests upon you. On their part, He is blasphemed, but on your part, He is glorified." 1 Peter 4:14
While persecution is often beyond our control, we are still blessed. In the end, God receives the glory, and we receive the reward of eternal life in heaven with Him.
The Similitudes
Immediately following the Beatitudes, Jesus tells us the Similitudes, two more instructions similar to the Beatitudes that demonstrate the reasons why we need to apply the Beatitudes to our daily lives.
His two illustrations are of being the salt of the earth and of being the light of the world. As salt, we must season the people around us with the Good News of Jesus. And as light, we must not hide the Good News, but let it shine for everyone to see, so others are drawn to God's grace.
"Let your light so shine before men that they may see your good works [the Beatitudes] and glorify your Father in heaven." Matthew 5:16 (my addition)
It's all about bringing glory to God, the only one worthy of it, and the Beatitudes and Similitudes pave the way. Its application not only makes the world a better place; the Lord blesses us for our efforts, and He is glorified. It's a win-win for everyone.
Putting the Beatitudes Together
Recognizing the effects of sin, our need for God, understanding His enduring goodness, and hungering and thirsting for His righteousness should produce in us a clean heart filled with mercy and peace. Ideally, we then share that mercy and peace with others in the name of the Lord.
Unfortunately, and counterintuitively, if not humbly demonstrated, the results can cause persecution. But we remember God is faithful. He goes before us (Deuteronomy 31:8), and He hedges us in behind with His mighty hand (Psalm 139:5).
So, we press on. We don't give up, and we don't give in. We fight the good fight sprinkling the salt of God's goodness on the people around us and shamelessly shining our light. In the end, Jesus' promise is clear—
We will be blessed as His sons and daughters, and we will enjoy the reward of heaven with Him as His name is lifted high and exalted.
How can you put the Beatitudes in action in your life today? How can you be the salt and light to those around you?
Please follow and like us: