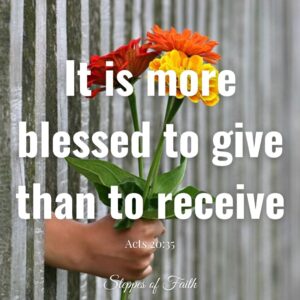 "It is more blessed to give than to receive." Acts 20:35
The Bible uses the word blessed 58 times, most notably in the books of Psalm and Matthew, but there are many others. Those who will be blessed are those who:
Walk not in the counsel of the ungodly (Psalm 1:1)
Do not stand in the path of sinners (Psalm 1:1)
Are forgiven (Psalm 32:2)
Consider the poor (Psalm 41:1)
Pursue, hunger, and thirst for justice and righteousness (Psalm 106:3; Matthew 5:6)
Fear the Lord (Psalm 128:4)
Poor in spirit (Matthew 5:3)
Mourn (Matthew 5:4)
Are meek (Matthew 5:5)
Are merciful (Matthew 5:7)
Are pure in heart (Matthew 5:8)
Are peacemakers (Matthew 5:9)
Persecuted and reviled for righteousness' sake (Matthew 5:10-11)
Have not seen and yet have believed (John 20:29)
Trusts in the Lord (Jeremiah 17:7)
Remains steadfast in the Lord (James 1:12)
Called to the marriage supper of the Lamb (Revelation 19:9)
And much more
Blessed also are nations whose God is the Lord (Psalm 33:12). But there is a special blessing God reserves for those who do one simple thing—give.
Paul and the Elders
In Acts 20 beginning in verse 17, the apostle Paul addresses the elders of the church of Ephesus during his journey to Jerusalem for Pentecost. The church was struggling with immature believers and those who did not yet accept Jesus as the promised Christ. False teaching was also becoming a problem, so much of Paul's message concerns warning the elders about those who try to pull Jesus' disciples away from the truth of the gospel.
To prove his sincere care for the Ephesian church, Paul finishes his message by reminding the elders how he was never paid to preach. Payment to a visiting teacher was very common in first-century culture. Yet Paul had worked tirelessly to provide for himself and his fellow missionaries rather than rely on the church. Even now, he still was not asking to be paid. Instead, he tells them what they should do with the money.
"I have shown you in every way, by laboring like this, that you must support the weak." Acts 20:35
Paul was teaching that by giving of our time and talent, i.e., volunteering, to help others, we are supporting those who are in need. We are providing something someone else needs in order to reach them with the love of Christ.
As the above list illustrates, there are so many ways God blesses us. But Paul declares in Acts 20 that none of that matters compared to the greatest blessing of all.
"And remember the words of the Lord Jesus, that He said, 'It is more blessed to give than to receive."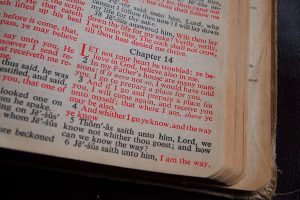 Blessing Through Giving
You may be wondering where in the Bible says, "It is more blessed to give than to receive." As we see in Acts 20:35, not all of Jesus' words are recorded in the Bible. Even the apostle John concludes his gospel by saying,
"And there are also many other things that Jesus did, which if they were written one by one, I suppose that even the world itself could not contain the books that would be written." John 21:25
Though the Bible does not tell us everything Jesus said, it makes sense for Paul to recall and remind others of this extra special blessing Jesus promised to give. It might also be argued that it is the highest blessing one can receive this side of heaven.
Even if we adhere to the Beatitudes in Matthew 5 and behave in all the ways the Psalms and other portions of Scripture tell us, nothing compares to the blessing we receive when we give. In fact, Paul says giving is more blessed than receiving.
Does that mean we should never receive anything? Of course not. Sometimes we must receive. At some point, we all need some kind of help. But Paul is exhorting us to have a heart of giving, of having a spirit of generosity. After all, generosity is a fruit of the Spirit in the form of kindness (Galatians 5:23), and God loves a cheerful giver (2 Corinthians 9:6).
A humble heart that seeks to give rather than to receive experiences the heart of God because, at His core, there is only love. To give is to love. And as we know, God is love (1 John 4:8), and we are to love others as we love God (Matthew 22:37-39). So, we cheerfully give to those in need, not only to bless them but also so God blesses us.
Many Ways to Give
Jesus repeatedly tells us to give. In His Sermon on the Mount, He talks about the importance of giving instead of retaliating.
"But I tell you not to resist an evil person. But whoever slaps you on your right cheek, turn the other to him also. If anyone wants to sue you and take away your tunic, let him have your cloak also. And whoever compels you to go one mile, go with him two. Give to him who asks you, and from him who wants to borrow from you do not turn away." Matthew 5:39-42
Jesus offers four examples of giving here—offer your other cheek, give away your cloak, go the extra mile, and give generously. Jesus also promises that when we give, we will have treasure.
"Go, sell what you have and give to the poor, and you will have treasure in heaven." Matthew 19:21
Besides Jesus, others in the Bible also remind us of the importance of giving. Paul admonishes those who steal, telling them there is a better way to live, so they may give rather than steal.
"Let him who stole steal no longer, but rather let him labor, working with his hands what is good that he may have something to give him who has need." Ephesians 4:28
Likewise, Paul advises Timothy to preach to the early churches that the goal of good works is the ability to give.
"Let them do good, that they be rich in good works, ready to give, willing to share." 1 Timothy 6:18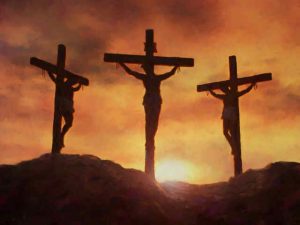 Giving Like God
We are not the only ones who understand the importance of being a cheerful giver. God Himself also lovingly gives to us. He generously gives us protection, comfort, strength, wisdom, guidance, peace, and so much more. But the greatest thing He gives us is love.
"He who did not spare His own Son, but delivered Him up for us all, how shall He not with Him also freely give us all things?" Romans 8:32
"For God gave His only begotten Son that whoever believed in Him should not perish but have eternal life." John 3:16
"And I give them eternal life, and they shall never perish, neither shall anyone snatch them out of My hand." John 10:28
The Bible details the ones who are blessed, but the greatest blessing we can ever have is through the act of humble giving. God gave His own Son, the ultimate sacrifice for us so that we might have life eternally with Him. If we can give like God, if we can be generous and kind to those in need as He is, the joy we experience far surpasses whatever we might receive.
"Give thanks to the LORD, for He is good." Psalm 107:1; 136:1-3,26
Please follow and like us: