by Gina Gardner, Steppes of Faith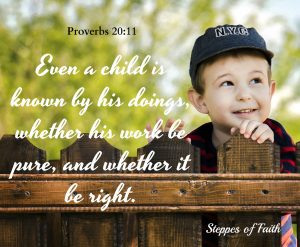 "Even a child is known by his doings, whether his work be pure, and whether it be right." Proverbs 20:11
We're several weeks into our summer vacation in my house and already I've noticed a big change. Sure, we're swimming and going to baseball games and visiting with family. We're doing lots of the fun things we can't do during the school months, and that's great. But, the one thing my boys aren't doing much of is reading or learning anything.
My oldest son is normally a ravenous reader. He can read an entire novel in a matter of days, even the big 800-page ones. It's a bit more perilous for the other two boys. They like to read, but it's not really their "thing." Math and science are more their speed. And, all that's great as long as they're in school where their teachers have the equipment and resources to keep the fire alive. Unfortunately, now that it's summer, everything has come to a screeching halt. Is this happening to your kids too?
How can we keep our kids learning throughout the summer? The quick answer is libraries, but not everyone has time to take their kids to sift through the shelves and research authors and titles. And, I don't know about your kids, but mine don't want to browse the shelves anymore. I end up taking their order and finding the books myself while they play video games on the county computer system. That's not my idea of literary enlightenment. And, it certainly doesn't help with math skills.
Boredom Busters and Brain Feeders
Fortunately, I found nine online resources we can access from home (read: not weather dependent) that can help bust the boredom and keep the lights turned on in our kids' minds until it's time to head back to school. (Note: I have not been paid to mention any of these online resources. I just think they're really cool and worth you checking out.)
Oxford Owl (https://www.oxfordowl.co.uk/)
This an award-winning resource for both teachers and parents. It provides fun math activities, books, and even grammar and spelling assistance for kids up to about 11 years old. Books can be ordered in print or you can download over 250 ebook titles onto your desktop or tablet. The math activities and ebooks are free, but you will have to pay for the printed books, which are all pretty inexpensive. There's also expert advice about how to motivate boys or struggling readers as well as professional help with phonics, grammar, spelling, and improving your child's SAT scores. Oxford Owl is a great learning resource any time of year.
I Like Stories (available for download in iTunes)
If your child loves interactive reading, you'll love the I Like Stories app. You and your child can read over 30 pictures books or create your own. The fun, cartoony pictures can be touched to reveal sight words so your child can learn association. You can add your own text to change the how the story is worded or to change the language, and you can add photos or drawings, or even multiple pages, to create your own story. You can even record the story in your own voice so your child hears you reading the book to him instead of a computer voice.  This is a very cool app for kids up to six years old, and for parents. Sorry, Android users. It's only on iOS for now. Free.
Dimension U (https://www.dimensionu.com/dimu/home/home.aspx)
If you have boys, they probably like to play video games, and probably a lot. Which means they'll really like Dimension U. Designed primarily for kids in grades 3-5, Dimension U teaches kids different math concepts and literacy while they navigate through four different video games as they compete online with other players in their area. Each game has an obstacle course with varying stopping points to answer grade-appropriate math questions within a short frame of time. Your child has to correctly answer each question and make it to the end of the course before anyone else to win and move on to the next level. Your child can choose to play against other students in your geographical area or he can play alone. Either way, it's a fun way for learning math while playing to kids' penchants for video games. Free.
Scratch (https://scratch.mit.edu/)
Created by a team at MIT, Scratch is a fun way for your kids (or even you) to learn computer coding while they create their own video game. Scratch walks you through each step to help you navigate through each step of a pre-made framework so you can fully understand how to make your character do what you want it to do. You can choose to design stories, art, dance moves, simple video games, animation, and video sensing. Scratch is a fantastic resource to understand the basic of coding and how to apply it. Your kids won't want to put it down. Free.
National Geographic Young Explorer (https://www.nationalgeographic.org/education/explorer-magazine/resources/)
Let's face it. You can't go wrong with anything that comes from National Geographic. Now, they have taken their popular Young Explorer magazines online so your kids can keep reading about the world around them all summer. You can choose to download the digital magazine, have a print copy sent to your home, or both. You will need to provide the email address that your school has on file for you to access it, but if your school doesn't have one for you, then you can create your own account. After that, there's lots to read and explore. Designed for kids grades K-2. Subscription fees apply.
MobyMax (http://www.mobymax.com/)
Designed for kids grades K-8, MobyMax can be accessed either with your child's school information or you can create an independent account. You can practice math facts, reading fluency, science concepts, and grammar. For each successfully completed task, your child will accumulate points that can be used to redeem rewards. Since your child's progress is recorded, often your school will hold contests for extra rewards to help keep the fun going. Free.
MyOn (https://www.myon.com/login/)
MyOn is a free, online resource provided through your child's school system. You will have to enter your school's name, and the user name and password your child uses at school to access it. Once you're in, your child can choose from a number of books and math exercises to help keep their skills sharp. Free.
Don't Forget the Bible!
While your kids are soaking up all that great information, don't forget about the best learning resource ever created- the Bible! Here are two more resources for you to check out with your kids:
You Version (https://bibleappforkids.com/)
The hugely popular website now has a Bible study for kids that's fun and easy to understand in 30-minute episodes. Available to both parents and churches, your child can learn all about what the Bible says in an age-appropriate way both through their website or by downloading their app. Coloring pages, activities, and even an entire curriculum are also available. You Version is a leader in the world of Bible study. Your child is sure to enjoy it. Free. Available on iOS and Android.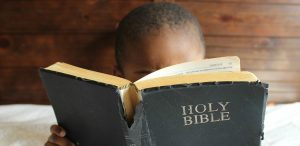 What's in the Bible with Buck Denver (https://whatsinthebible.com/)
Developed by one of the creators of Veggie Tales, "What's in the Bible" is a seriously fun way to dig into God's word. There are some free videos to watch, but other paid videos can be sent to you by mail or you can stream it digitally onto your computer. You can also access Jelly Telly, which is a collection of a variety of Bible-based cartoon episodes. In addition to the videos, you can sign up for their newsletter that contains fun activities and Scripture verses to learn. There's also a lot of different Bible curriculums you can download and daily devotions. Though your younger kids might like it best, kids of all ages (including parents) will enjoy "What's in the Bible" too. Subscription rates apply.
I might not be able to get my boys to read and practice math like they did at school, but with so many fun online resources available now we're sure to keep the learning going and be ready for fall.
Your Turn
Are your kids using any online sites to help them retain what they've learned? Share it with us!
Further Reading
If you have older kids, be sure to check out what Christianbook has to offer. They have tons of books for kids of all ages. From historical fiction to fantasy to Bible studies, there's sure to be something your kids will love so they don't lose their love for reading. Take a look at their catalog by clicking here.
Please follow and like us: