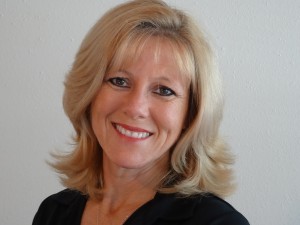 My journey to crazy love for God is a long one. Ready?
I grew up in Cincinnati, Ohio. After 23 years of shoveling dirty snow I moved to sunny, warm Tampa, Florida where I have lived here ever since. And I love it! Summer heat? Bring it on! It's better than scraping my windshield and digging my car out ever winter. Flip flops are way better.
But I digress.
When I was 13 years old, my mother met a lady named Ruth Wood at her work. Ruth Wood changed my life. How? She simply invited us to church.
I accepted Jesus as my Lord and Savior when I was 14 and raised in the Pentecostal faith. You know, the "holy rollers." I'm okay with that description. It means we were having fun and enjoying God's presence three times a week. I learned a lot during those years and I am eternally(literally) grateful. Those lessons got me through some pretty tough times.
After my first marriage ended miserably, I went prodigal as some Christians do. I fully immersed myself in the party scene and went to places I had no business being in. Quite frankly, it could only have been God who kept me safe at certain moments.
It was during this time that I met Dave. It was love at first sight and I knew he was the "the one." He is still is! We've been together now for 17 years.
Soon after we married, the Lord blessed us with a son. I had had many miscarriages and had a strong belief that I was infertile. But God gave me and my new husband a boy, who we consider our "miracle baby." So we decided that it would be a good idea to take him to church and "train him up." It turned out to be another life-changing moment. I came back home to the Lord, and about three months later on April 1, 2007 Dave accepted Christ.
Two and a half years later, at age 40, we had twin boys. Twins were enough, but it also equaled now three boys in all. My life would never be the same.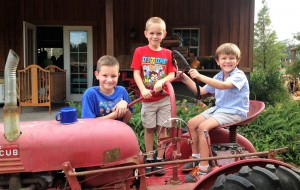 Like most families, our house is full of chaos. And loudness. Lots of it. Discipline is a constant struggle. Still, even though having children was nothing I ever wanted, I soon learned that it was all I ever wanted. I love my family! To share the love of God with my boys is an amazing opportunity. I couldn't be happier.
Because of my joy in sharing God's infinite love with my family, I want to share it with you and your family too. I'm excited about God! I'm excited to know He has amazing plans for me and to prosper me. I'm excited that He cares for me and forgives me without any hesitation. I'm excited that His grace is freely given and I don't have to lift a finger to have it (although I would). I'm excited because He was first excited about me.
And He's excited about you too!
I could spout scripture to you and try to be very solemn and reverential. But why? God is already very much excited about you. Yes, you! He sees your goodness. He sees your love. He sees your potential. And He sees your situation. He sees your confusion. He sees your shame and guilt. He sees your mess. He knows your past. And you know what?
He's still excited about you!
We all have stories and issues and situations. We all have our messes, me included most definitely. I for sure have my fair share of issues- as a wife, a parent, a friend, and as a daughter of the throne. Nothing is easy. Ever. But it's all okay! Because God loves us right where we are. Right here, right now.
Won't you join me walking across the steppes of faith? Just one at a time? Together we'll figure this crazy life out and enjoy the journey too. Your comments and thoughtful discussion are always welcome. I can't wait to get to know you!
Let's step out together.
And if you see Ruth Wood in Cincinnati, tell her I said, "Thanks!"